How much space is required for a home lift?
Probably one of the most asked questions asked when planning an elevator installation is how much space is needed, residential elevators come in a range of sizes based on their capacity and use.

Movilift's Divas Lift is a home lift that can fit any project and needs, fully customizable to suit the look of your building.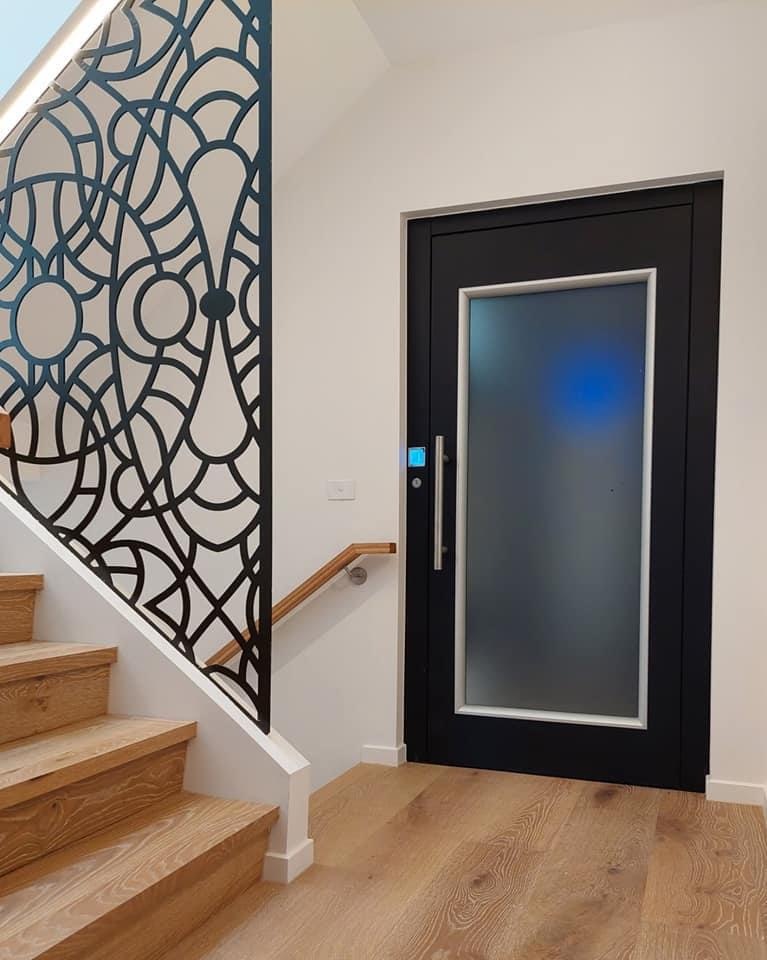 Space required for a residential elevator (villa)
Home elevators come in many different sizes, most are tailored for the customer's needs if they don't have much space or need wheelchair access, for example, the minimum space required for two people lift is :
90cm x 90 cm cabin width and length

2400mm headroom (the space from the base of the bottom floor to the roof of the top floor)

150mm pit (the space needed under the cabin floor).
Wheelchair access requires a bit more space for the cabin:
90cm x 120cm cabin width and length

2400mm headroom

150mm pit
If space isn't a problem our recommended dimensions would be:
140cm x 160cm cabin width and length

2400mm headroom

150mm pit
But those dimensions are only recommendations, lift manufacturers such as Movilift can make custom elevators based on your building floors and needs.
How much capacity does my elevator need?
To estimate the capacity of your lift you need to keep in mind just a couple of variables such as: How many people will be using the lift together at a given time if the lift will be used to move any heavy objects such as hardware or power tools.
Divas lift is a Movilift solution for residential elevators, it can be made to fit any size and capacity requirements, it follows the European standards for safety and 2006/42/CE normative.
It needs only 150mm for the pit and can be even installed outside with a steel shaft structure provided by us.